Havelock City Clubhouse
Description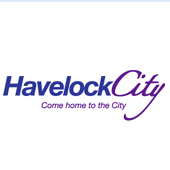 Havelock City is based in the heart of the city and is home to Sri Lanka's largest Clubhouse. With three luxurious halls in three pristine settings, two squash courts, mini cinema, karaoke lounge and catering services, as well as multiple access points from anywhere in Colombo. The Havelock City Clubhouse is the ideal venue for your next function, be it cocktails, a wedding, an exhibition, a corporate training or gathering.
General Information
Business Name
: Havelock City Clubhouse
Address
:
324, Havelock Road, Colombo.
Additional Information
Business Location
: 324, Havelock Road, Colombo 06, Sri Lanka.
Contact Details
Contact Person
: Mr. Nimal Perera
Land Phone
: 011 2137230
Mobile Phone
: 076 6437230
Email
: club@havelockcity.lk
Web
Photo Gallery