Sharmia Reception Hall, Mirigama.
Description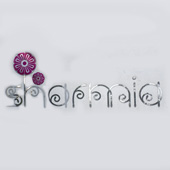 If you are looking for a beautiful venue for your special day, Sharmia Reception Hall is the place you are looking for.
With lake side beautiful setup and other several ideal setups for photo shoots, Make your day even more special, make it remarkable for everyone!!
We are inviting you to visit.. See all by yourself....
Wedding Receptions
Parties & All Functions
Parking Facility
swimming pool
General Information
Business Name
: Sharmia Reception Hall, Mirigama.
Address
:
Kotadeniyawa Road, Mirigama.
Additional Information
Contact Details
Contact Person
: Manager or Mr. Samitha (Owner)
Mobile Phone
: 0714452825, 0777467853
Web
Photo Gallery